Most photos are links to galleries.
Perman Racing – Camaro '69
This project is currently work in progress. Read all about it here!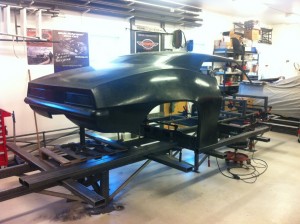 LL Racing, The "new" Cuda '70
From early January to mid-May 2011 we built the new chassis for LL Racings Cuda 70. We mounted front suspension, rear axle and motor     mounts, pedals, steering, driver seat, trans mounts, drive shaft cover and mounted the body. Chassis has spec 25:1E. This is number 3 doorslammer chassis from Sjödin Motorsport.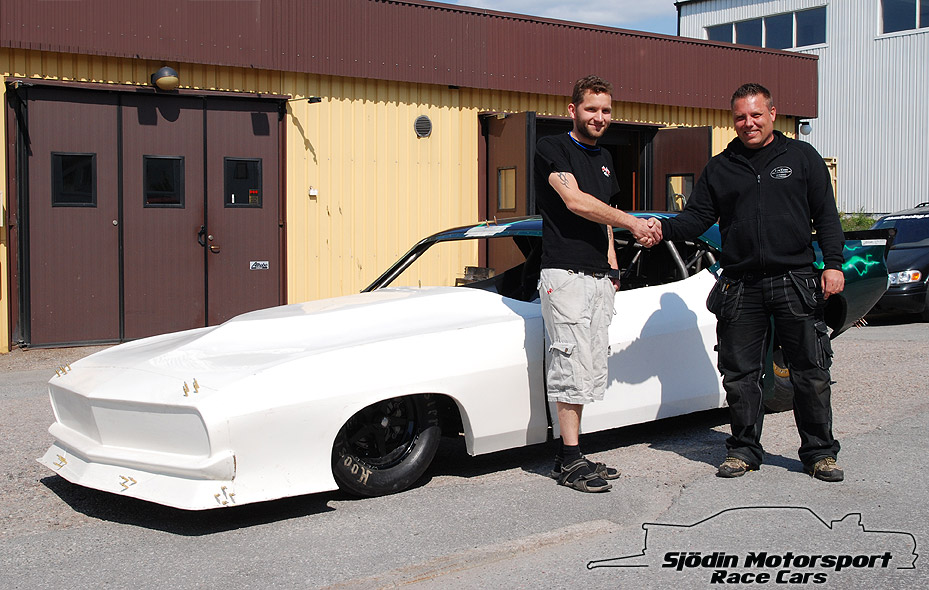 ÅBM Racing, Chevrolet Chevelle '65
Our very own race car. 100% custom built chassie. Carbon fiber body by Swecomposite. Project started August 2007 and finished September 2010. Chassie is built according to spec 25:1E . Read more…
The New Mongoose Fuel Funny car.
From mid-february until mid-march 2010 we built the new chassie for Gary Page's Fuel Funny car. We mounted front suspension, rear axle and motor mounts. Chassie has spec 10.5.
Cassa Nova Racing, Pontiac Firebird '97
Spring 2010 we repairded Jesper Stenbergs Firebird. He imported the car from USA and we replaced some damaged parts in the chassie. We replaced/repaired the front suspension and built a new rear engine mount.
Roadkill racing, Chevrolet Chevelle '64
This was actually the first chassie ever built by ABM Racing. It was constructed with the help from Jan "Snowball" Palmquist and was supposed to be used as our race car, but because of various reasons it was sold to Tobias Olofsson. He mounted a Chevelle '64 body and is racing in the Pro Street class. The chassie is a 25:1E. We built the chassie and Tobbe and his crew did the rest.
Various work done from sketches and drawings from customers.